GreenGeeks is one of the excellent hosting companies available. It is the number one green, web host, providing sustainable web hosting that includes a free domain name and site migration. As well as all of the must-have features in terms of speed, security, support, and trustworthiness.
I am knowing that there is no insufficiency of web hosting services in this sector. It is one of the most essential parts of launching a successful business website or blog. However, with so many options available, each with its own set of features and pricing points, selecting the best web host for your requirements can be tough, to say the least.
In 2008 Trey Gardner created GreenGeeks, and the company's headquarters are in Agoura Hills, California.  Is the world's top hosting company of eco friendly.
They provide a variety of hosting options, including shared hosting, WordPress hosting, VPS hosting, and reseller hosting.  All plans include a free one-year domain name. Professionals will migrate your website at no cost. So, let's get started with this GreenGeeks review.
Eco Friendly
Greengeeks is an environmentally aware web hosting provider, it's one of the great features. Did you know that in terms of environmental pollution the hosting business will outperform the airline industry by 2020?
GreenGeeks goes right into the fact that your hosting company should be green the time you land on their website. Then they go on to describe how they are reducing their carbon footprint.
They claim to be the most eco-friendly hosting company in the world, having been recognized as an EPA Green Power Partner. They buy wind energy credits to make up for the energy their servers consume from the power grid. They actually buy three times as much energy as their data centers consume. They host site data on energy-efficient hardware. Servers are located in green energy-friendly data centers.
Because of their environmentally minded and loyal customers, they replace approximately 615,000 KWH each year. They give green certification badges for webmasters to add to their websites to make people aware of their commitment to green energy.
GreenGeeks Plan and Pricing
Shared Plan
Shared plans are ideal for small to medium-sized personal and corporate websites. Each plan offers unlimited bandwidth and SSD storage, which ensures your site can handle a high volume of traffic and has plenty of room to expand. For the first year of any shared plan, you also get a free domain name registration.
Their cheapest introductory pricing of 2.95$ (Lite) does necessitate a three-year commitment, which is somewhat excessive. If you choose a 12-month commitment, the price rises to 5.95$. If you choose to pay for a year in advance (rather than three), the price of their Lite plan rises to 5.95$ per month. It's not a big deal, but the 24$ rise in yearly fees is worth noting.
If you pay on a monthly basis, the pricing starts at 10.95$. You'll also have to pay a setup charge and a domain name.
WordPress Plan
WordPress plans have the same features as shared plans and cost the same. This is due to the fact that shared hosting is a platform on which WordPress can run, hence shared and WordPress plans are basically the same. WordPress plans are simply optimized for the CMS, making them ideal for anyone hosting a WordPress website.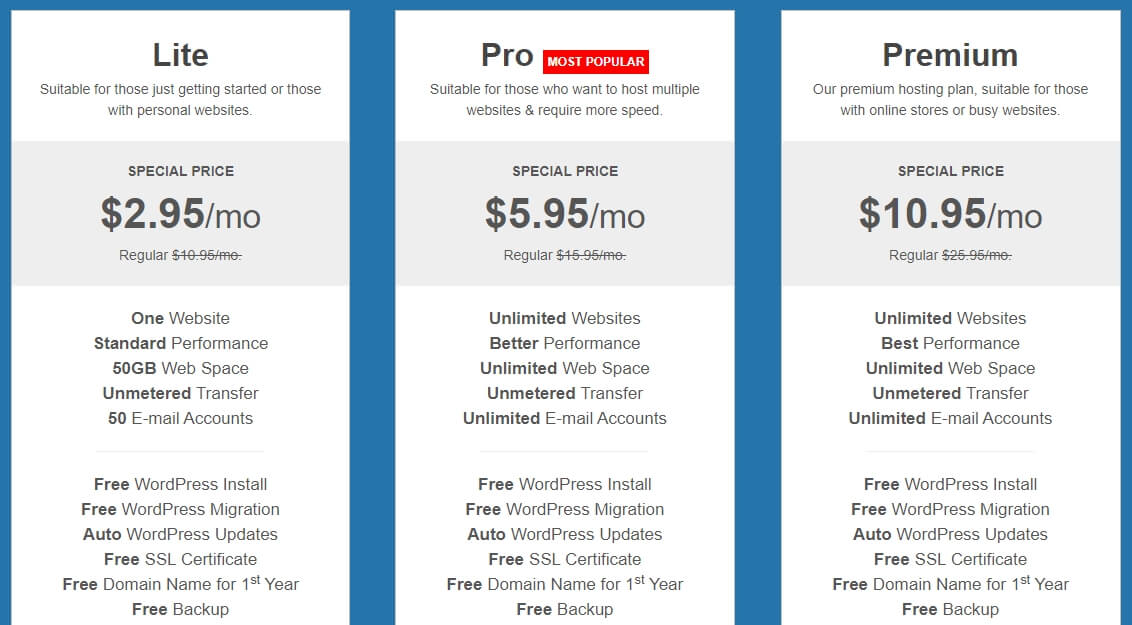 VPS Plan
VPS plans are ideally suited for medium and large websites and online stores. This plan provides more dedicated resources than shared plans, but the price difference is significant.  Depending on the VPS package you select, you will get 2-8 GB RAM and 4-6 vCPUs. Their cheapest introductory price is 39.95$ per month. if you choose the 4GB variant it costs 59.95$ per month and for the 8GB variant, it costs 109.95$ per month.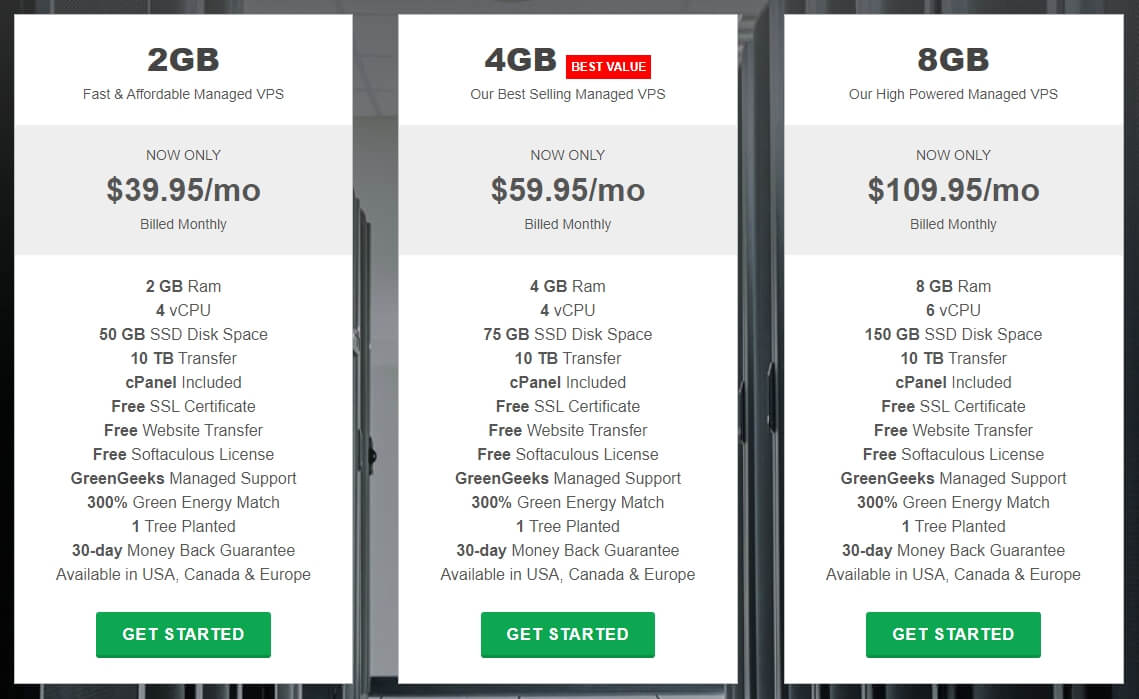 Reseller Plan
Reseller plans enable you to buy web hosting space and then resell it to a customer (or use it for your multiple websites), similar to renting out internet space. These accounts allow you to deploy WordPress and (other CMSs) with a single click, and GreenGeeks will also assist you with registering wholesale domains for your clients.
Reseller plans allow you to purchase web hosting space and then resell it to a client (or use it for your multiple websites), almost like renting space out on the internet. These accounts let you easily deploy WordPress and (other CMSs) with one click, and GreenGeeks will also help you register wholesale domains for your customers. The starting price is 19.95$ per month. if you choose the RH-50 variant it costs 24.95$ per month and for the RH-80 variant, it costs 34.95$ per month.
GreenGeeks' plans are all environmentally friendly. All of the essential features of a website builder, including a huge collection of customizable templates. Create as many email accounts as you want using the [email protected] format. On a single plan, you can create as many databases as you want. You can easily manage and organized Your website and email.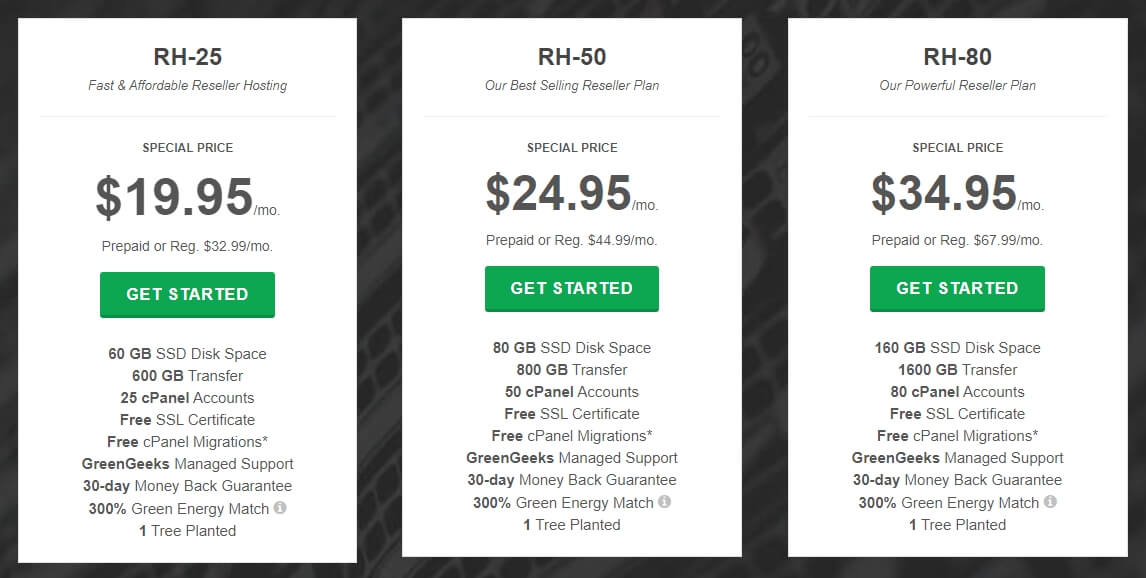 Uptime
When selecting a web hosting provider, one of the most important considerations is uptime. Solid uptime not only demonstrates a web host's dependability but also has a direct impact on your visitor experience and bounce rate. That means you lost profit for your business.
GreenGeeks didn't let me down in this sector. During the one-year testing period, they maintained an average uptime of 99.95%.
Loading Time
when choosing a hosting provider, loading time is another important factor. If a website takes one to three seconds to load, the bounce rate will increase is a 32% chance. In other words, the amount of time it takes for your page to load, the more probable it is that visitors will quit. This is only one example of how website speed can influence your business. GreenGeeks did not disappoint. Their response time is faster than the industry average, clocking in at roughly 477 milliseconds. GreenGeeks' loading times have been consistent throughout the year, leading me to think that they are a trustworthy host.
Customer Support
Another significant component is customer service. I tried GreenGeeks' live chat option and was assigned to a customer care operator within a few seconds, handling queries quickly. GreenGeeks also has a large knowledge library where visitors may look up answers to specific queries.
That's an excellent benefit if you choose self-help over contacting a customer service agent. GreenGeeks offers plenty of article categories and subcategories, including sales issues, reseller hosting, VPS hosting, billing issues, tutorials, and much more.
If you can't find your solution in the above-mentioned categories, you can use the search bar. As a result, even if GreenGeeks' live chat option is unavailable for some reason, you will always have access to the assistance you require. GreenGeeks offers live chat support and phone support any time that suits you.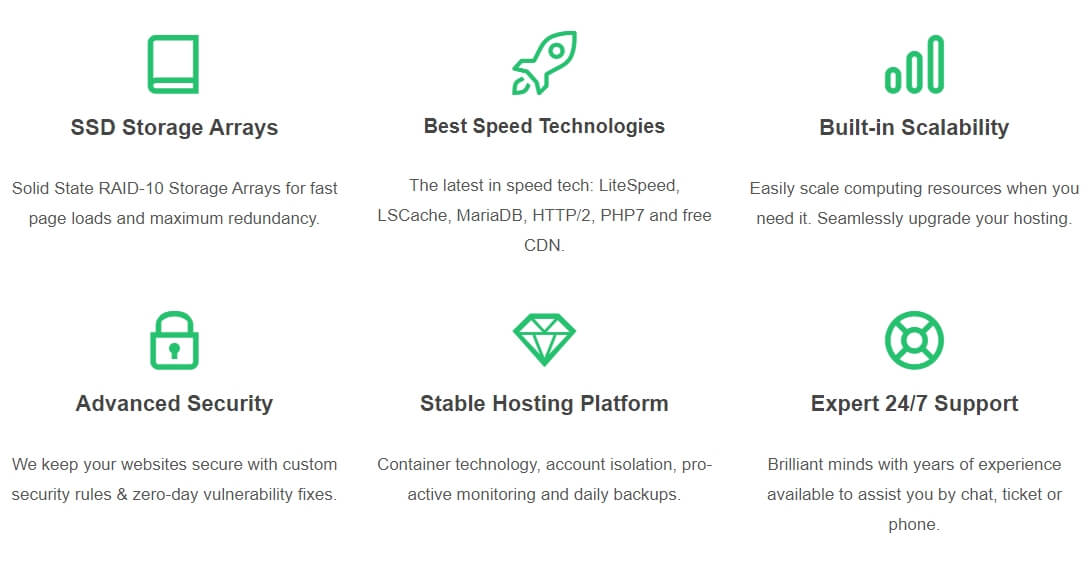 Domain & Migration
GreenGeeks provides free domain registration and transfer services. If you purchase your domain from them, it will be free for as long as you utilize their services. However, only for the first year, the domain name is free. After one year for.com,.net, and.org, you'd have to pay the renewal fee, which starts at $13.95 per year.
Already if you have a website and hosted it elsewhere, they will assist you in migrating it to their servers without cost.
Money-Back Guarantee
If you are dissatisfied with GreenGeeks, they offer a complete 30-day, 'no-questions-asked' money-back guarantee on most hosting services. However, the setup charge, domain name registration cost, and charges will not be repaid.
Free CDN
Everyone who browses the web on a daily basis interacts with a Content Delivery Network (CDN), whether they are browsing at news sites, online shops, or social media websites.
GreenGeeks provides a CDN to clients who use Cloudflare. That's fantastic news for your site optimization, particularly if you have a global audience. What's the best part? It is completely free.
Cloudflare enables clients to cache content and deliver it using servers nearest to website visitors. As a result, visitors to your website will experience much faster web browsing.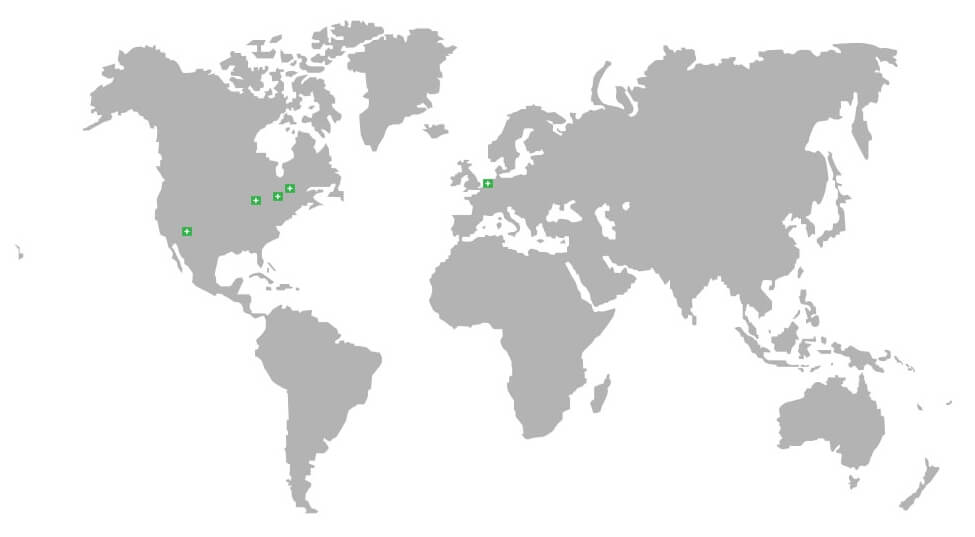 Pros
Up to 99.9% Uptime

eco-friendly web hosting

Scalable

hosting

solutions.

Money-back guarantee

resource help center

customer

help channels are available.

Free domain registration and migration

backups.

Free

domain registration and migration

Site Builder
Cons
It

does not

offer

Windows server hosting.

Dedicated and VPS hosting

plans

are slightly

more expensive than others.

The pricing structure is a

little deceptive
10 Alternative Hostings
Dreamhost – Best Month-to-Month Plan
Hostgator – Affordable for Minimal Needs
Final Thought
I Recommend GreenGeeks because it has a bigger goal than just offering web hosting, which I appreciate. They aren't the greatest I've seen, but they do give excellent speed, uptime, and customer service.  You should have a look at them for those reasons. Just keep in mind that if you want their lowest cost, you must sign up for the long term. And so if you decide to request a refund, your 'free domain' and 'money-back guarantee' may not be so ironclad.
What are your thoughts about GreenGeeks? I'd love to hear about it in the comments section below! If you like this article please give us a like and share this on social media.