In 2023, startups need to make sure they have the right apps to be successful. Keeping this in mind, here are the best apps for startups: Google Workspace, Squarespace/Bigcommerce, GetResponse, Hubspot, Capsule, Hootsuite, Trello, and more.
Here are 10 best apps for startups to organize, manage their business, and improve productivity.
If you want to start a business or improve an existing one, you'll need the proper skills to do the job!
So, in this piece, we will discuss ten different types of apps for startups that can improve your workflow more effectively and lead to increased business expansion.
Why Do Startups Need Tools to Grow?
Startups need tools to grow for a variety of reasons. First, the majority of startups and small businesses lack the resources and capital to invest in high-priced software solutions.
Fortunately, there are many free tools available that can provide startups with the necessary features needed to succeed. These tools are user-friendly and cost-effective, allowing startups to easily manage their operations without the need for complex IT systems or expensive training.
Additionally, these free tools can help startups quickly scale up as they grow, allowing them to easily expand their services and reach larger audiences.
Ultimately, by utilizing free tools for growth, startups can save money while still providing their users with an enjoyable experience.
1. A Productivity Suite
Before you can do anything amazing with your startup, you'll need some tools to handle the annoying but significant tasks. Typically, this entails obtaining a dependable email account, cloud storage, and some tools.

Microsoft 365 and Google Workspace are the industry's top productivity suites that offer all of the above (formerly G Suite).
However, choosing amongst them can be difficult there are many positives and downsides to consider in terms of the quality of their services.
2. A Website or Online Store
It goes without saying that your business will require a website. However, with so many website-building platforms to choose from, it's vital to make the best option possible.
Portfolio Sites/Brochure Sites
If you don't plan to sell services or goods online that is, if your website is more of a portfolio or "brochure" site with most of your business taking place offline Squarespace is a good choice for startups because it's simple to set up, the templates are attractive, and you get support included with your plan. Read our Squarespace in-depth review.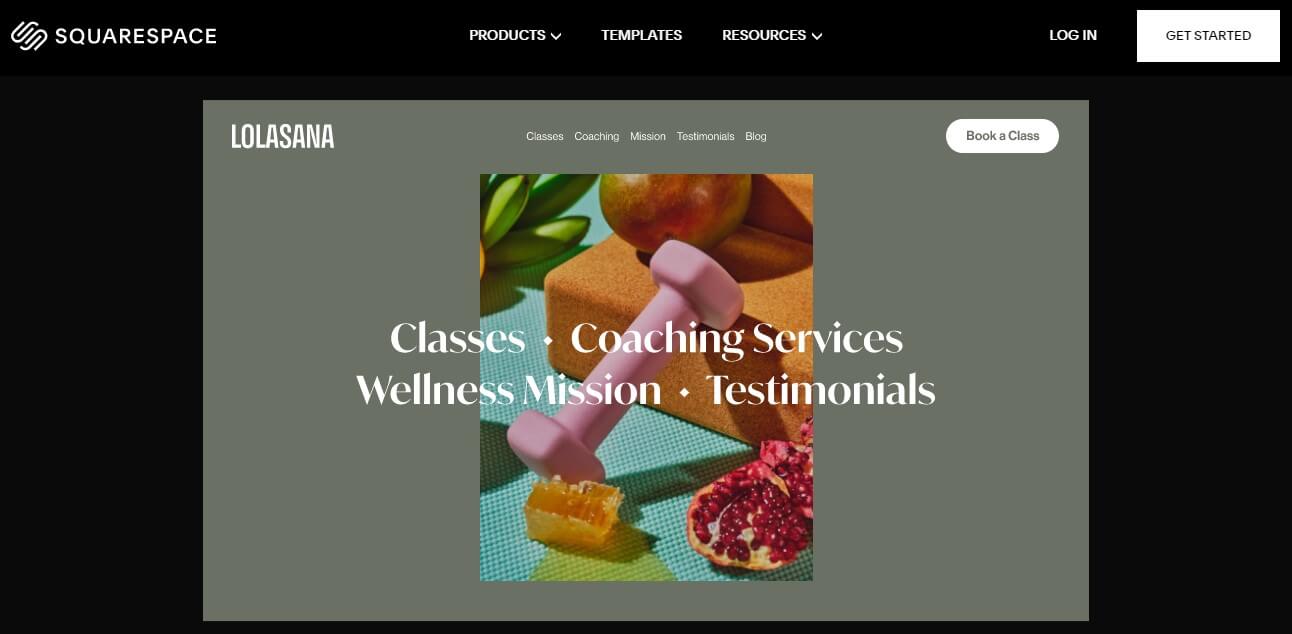 WordPress is another wonderful option for portfolios or brochure sites, as it gives you more power over the looks and functionality of your site.
However, it has a steeper learning curve, so you might want to hire a developer to assist you with the development.
Online Stores
If you're selling items and services online, you'll need to put extra thinking into it.
Although it may be tempting to just add a Paypal button to a web page to manage online transactions, there are even more advanced choices that will serve you well.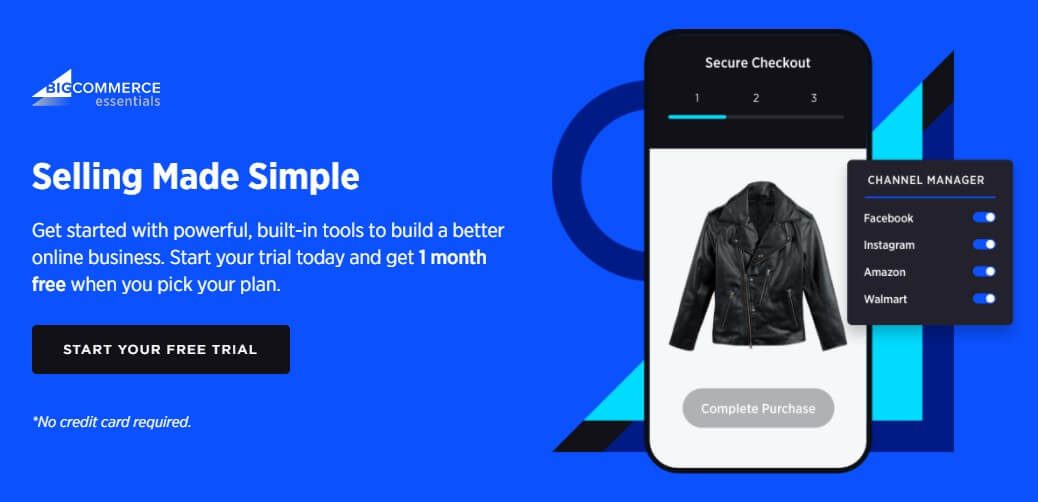 Finally, if you're concerned about e-commerce, you'll need a platform that allows you to create a fully complete store, one that can handle product variations, shipping, tax rates, and abandoned carts.
BigCommerce and Shopify are two of the most well-known names in this field.
Ecwid could be an excellent option for you if you currently have a website and want to turn it into an online store.
3. An Email Marketing Tool
The growth of the industry and long-term profitability are dependent on having a substantial, high-quality mailing list.
Email marketing can not only deliver a good return on investment, but it can also be a platform to share content broadly.
Many new business owners believe that a mailing list is basically a collection of email addresses kept in an Excel spreadsheet and periodically emailed via Outlook. It's a huge mistake to take this strategy.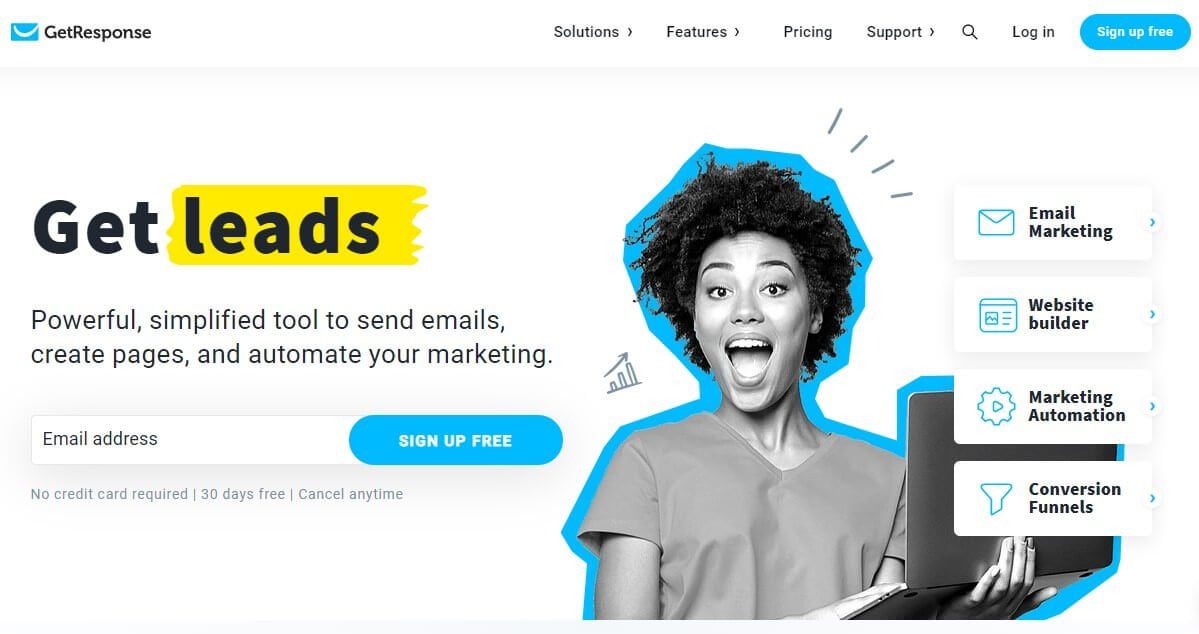 Dedicated email marketing tools make it simple to collect email addresses from your website, host a huge mailing list online, generate newsletters, automate conversations, and simply track results.
There are a lot of great email marketing programs out there, but GetResponse is definitely our favorite because of the way it combines webinars and e-commerce features with email marketing.
4. Customer Relationship Management
CRM is now commonly used to refer to cloud-based software that helps you to control and trace business interactions among your business and leads and clients.
In most cases, a CRM app will allow you to:
Analyze leads capture and organize
Keep track of leads and clients' communications
Assign tasks to your team
Keep track of your sales pipeline
Use a support ticketing system to manage customer inquiries.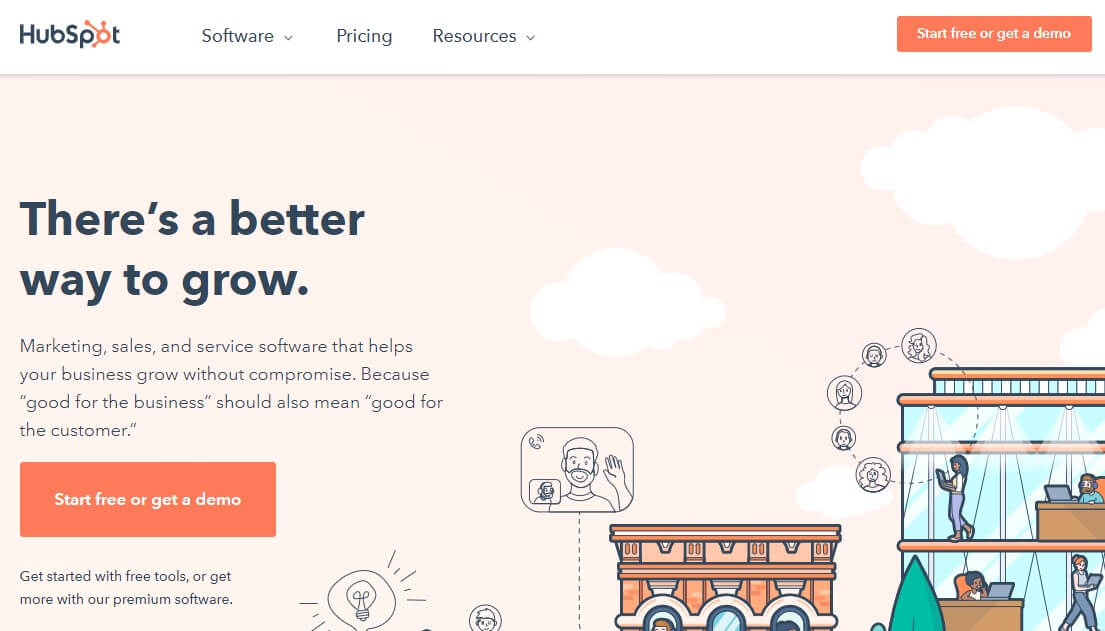 Many new business owners depend on Microsoft Excel to manage all of this now, just as they do with email marketing which, like mailing list management, is a foolish idea when there are so many more advanced tools available.
Hubspot provides a fully complete free version of its CRM solution, which is a great way to get started with customer relationship management.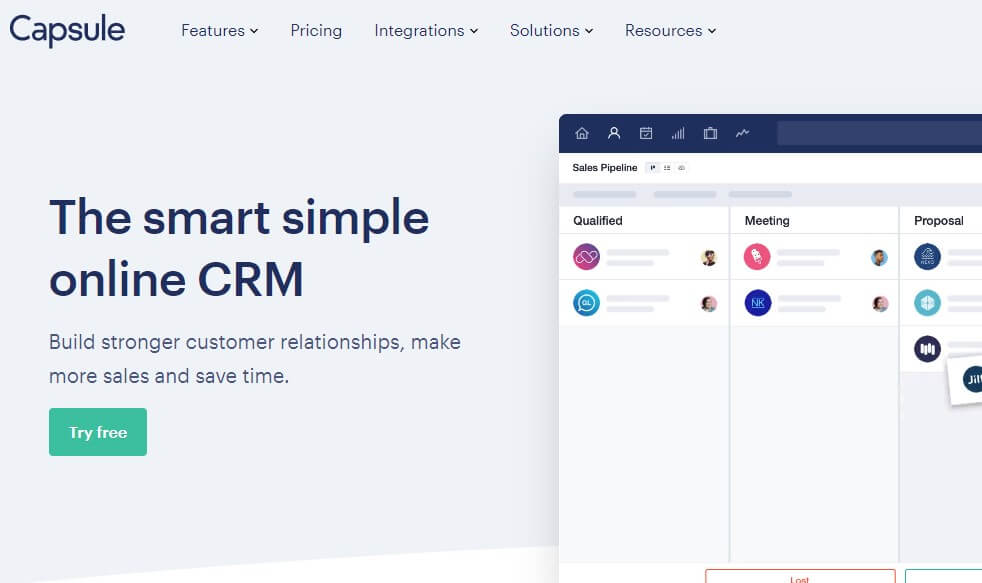 Capsule or Nimble are two other cost-effective choices. The nature and complexity of your organization will determine which product is best for you, but in either case, finding the correct CRM tool is critical to ensuring that it grows successfully.
5. Growth Hacking Tools
After you've launched your website and set up your email marketing software, the next step is to increase the number of people who visit your site and sign up for your mailing list.
There are numerous tools available to assist you in this effort.
6. Cloud-Based Accounting
Cloud-based accounting programs are becoming incredibly famous, owing to the fact that they are far better than Excel when it comes to maintaining your finances.
Just link your accounting app to your bank account, and all of your activities are automatically entered into your accounting software.
Not only that, but cloud accounting apps allow you to generate branded invoices and complete reports with a single click.
They can provide you with an in-depth review of your company's finances and make tax preparation much simpler. (Because of these benefits, it's typically more cost-effective to engage a bookkeeper who works in the cloud.) Xero and Quickbooks are two industry-leading cloud-based accounting software.
7. Keyword Research Tools
It's great to have a business and a website, but if you're not ranking well in search results, you're not going to be successful.
Make sure you're providing articles that people are looking for. It is one of the strongest ways to increase the performance of your website. To accomplish this, you'll need to conduct keyword research. This type of work requires the use of tools such as Ahrefs and Semrush.
8. Project Management Tools
You'll need a project management tool if you're passionate about getting anything done – especially if you're dealing with several stakeholders. Trello is perhaps the easiest of the bunch and one that you can use for free.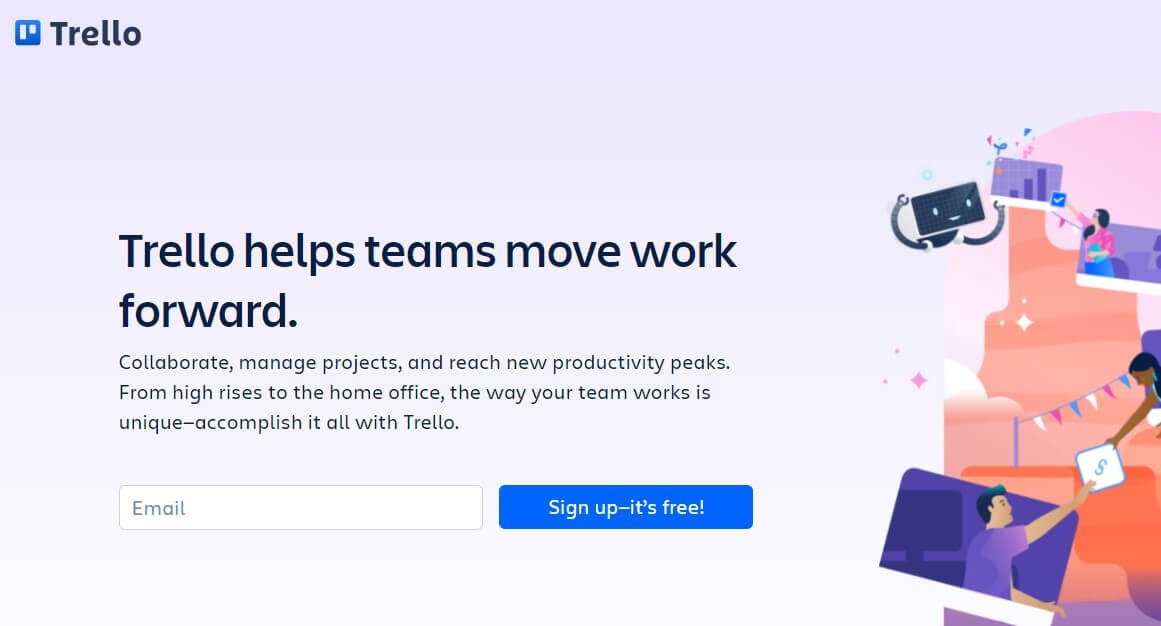 This allows you to manage your projects using a simple to-do list system based on cards. You can invite people from both inside and outside your organization to participate in projects.
9. GDPR Compliance Tools
With the introduction of GDPR data protection laws aimed to protect EU citizens' privacy rights, business owners must now adhere to tight guidelines in terms of how they collect data and use cookies.
It's quite easy to comply with GDPR data collection requirements, but it's much more difficult to comply with cookie laws. Your website should have a cookie banner that not only tells users that cookies are being used but also allows them to opt-in to them being used.
From a technical perspective, this is a significant challenge, but we recently discovered CookieYes, a new solution that we suggest to our clients as a means of assuring compliance.
10. A Social Media Manager
Most businesses struggle to handle multiple social media profiles at once – it's difficult to remain on top of posting content on Twitter, Instagram, Facebook, Pinterest, and other platforms on a regular basis.
Keeping track of them all and analyzing what works and what doesn't across all of your channels can be difficult. An all-in-one social media management platform like Hootsuite comes in handy here.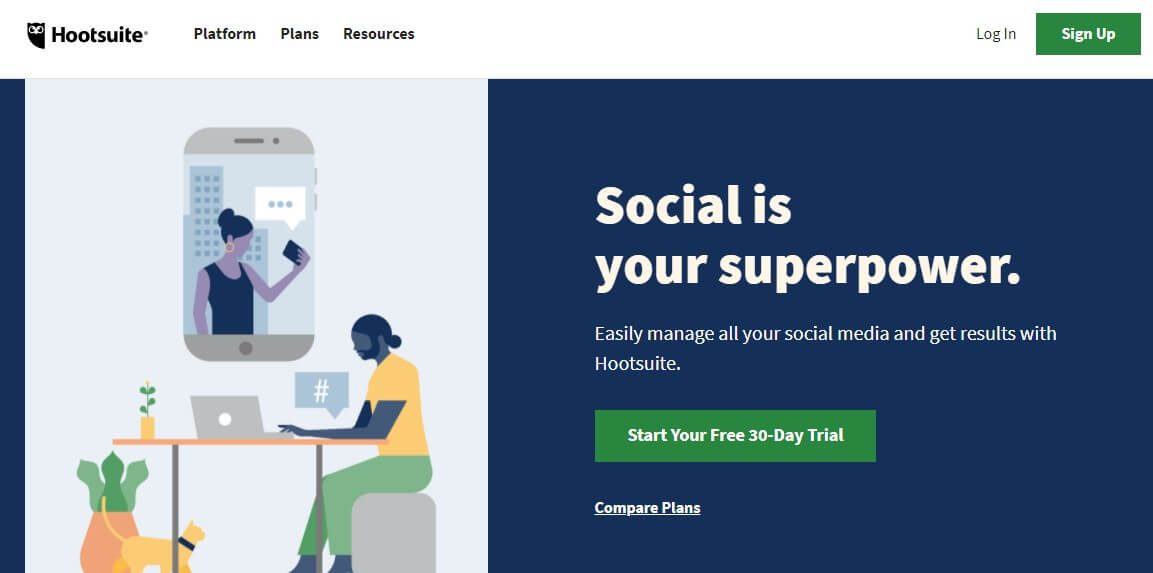 To guarantee that all messages generated by your social media activity are responded to, you may use tools like Hootsuite to manage all of your social media accounts in one place, schedule messages across your networks, monitor your social media campaign performance, and assign tasks to your team messages.
All of this helps you better your social media communications or gives you more time to do other vital things! Sendible and Buffer are two alternatives to Hootsuite.
Which Tools Do I Need to Start a Small Business?
As a startup, it is important to have the right software to help you run your business. Google Workspace is essential for communication and collaboration, allowing you to create documents, spreadsheets, and presentations quickly and easily.
Squarespace or Bigcommerce can be used for website design and e-commerce solutions, while GetResponse and Hubspot are great for email marketing.
Capsule is a great choice for customer relationship management, while Hootsuite can be used for social media management.
Finally, Trello can be extremely useful for project management. All of these pieces of software are important tools that any startup should consider using to help them succeed in their endeavors.
Final Thoughts: Best Apps For Startups
There is no one-size-fits-all solution for startups when it comes to technology and apps.
As each startup has different needs, goals, and objectives, it is important that entrepreneurs take the time to research the available options and decide on an app or platform that best meets their needs.
However, some popular apps for startups include Google Workspace, Squarespace/Bigcommerce, GetResponse, Hubspot, Capsule, Hootsuite, Trello, and more. Investing in the right technology can be a game changer for any startup.
We recommend these 10 best apps for startups. However, feel free to contact them if you want to place an order.
What are your thoughts about this service? I'd love to hear about it in the comments section below! If you like this article please give us a like and share this on social media.