They all often heard the term "turnkey." The name implies that They get things ready as a complete product, whether it's a new remodeling in your flat or a fully-fledged new car. During the rapid advancement of technology, this concept has now transferred to the development of websites and applications. So, what exactly does it mean "turnkey site"? How do you create a turnkey website from scratch?
In this article we explain how you create a turnkey website from scratch. A turnkey website is one that is totally ready to use when you receive it. It's a solution that allows you to get everything ready in the shortest amount of time possible, without having to learn how to use the platform and devote months or years to lessons.
Instead, the web studio does all of the work for you, gathering all of the essential data, filling the site with content, and customizing it to your specific requirements.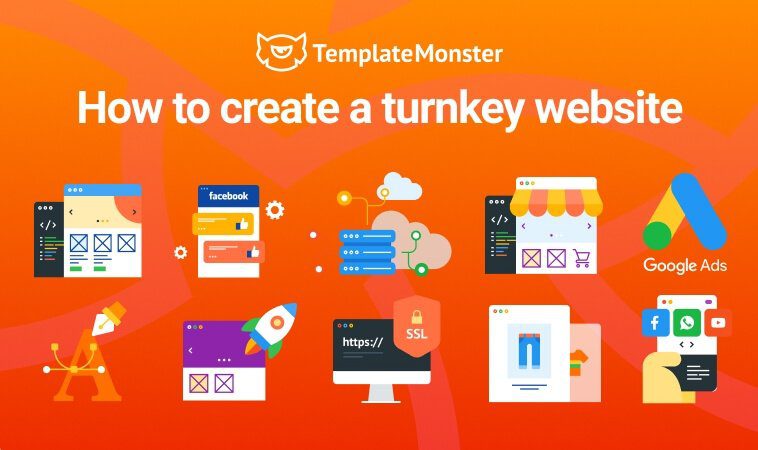 Where to Start the Website Creation From Scratch?
The most important aspect of creating a turnkey website is the central concept. If you're starting a new business, you should research your competitors, look at how other people in your niche do business online, and try to do it better. Although it appears to be simple, the more you research, the more questions you will have: What are HTML and CSS? Why should you use WordPress? What is the procedure for setting up a Shopify account? The more in-depth your research, the more data you'll need to find everything out.
First and foremost, you must select if your website will be informative or e-commerce. Following that, you'll be able to select the best platform for website creation. For information sites, WordPress is the most flexible and user-friendly, while for online commerce, WooCommerce or Shopify is the best option. After you've chosen a design you like, you may choose the type of website you want and proceed to the website development process.
Types of Websites for the Turnkey Development
There are various types of websites. They are different from one another, and each has its own creation and development approach based on its purpose of use. Let's take a deeper look at the options available as a starting point:
Online Shop
You can create a turnkey website for your online shop. This type of website is required for people who offer any type of product. It has its own structure and content characteristics. The main priority of information is on products than other content. That is why it is critical to select a template that will effectively highlight your product's unique features, demonstrate its benefits, and entice customers to hit the "purchase" button. When developing a website make the purchasing process as quick and easy as possible, and pay attention to call-to-action blocks, product descriptions, payment setup, and customer accounts.
Woostroid2 – Multipurpose WooCommerce Elementor Theme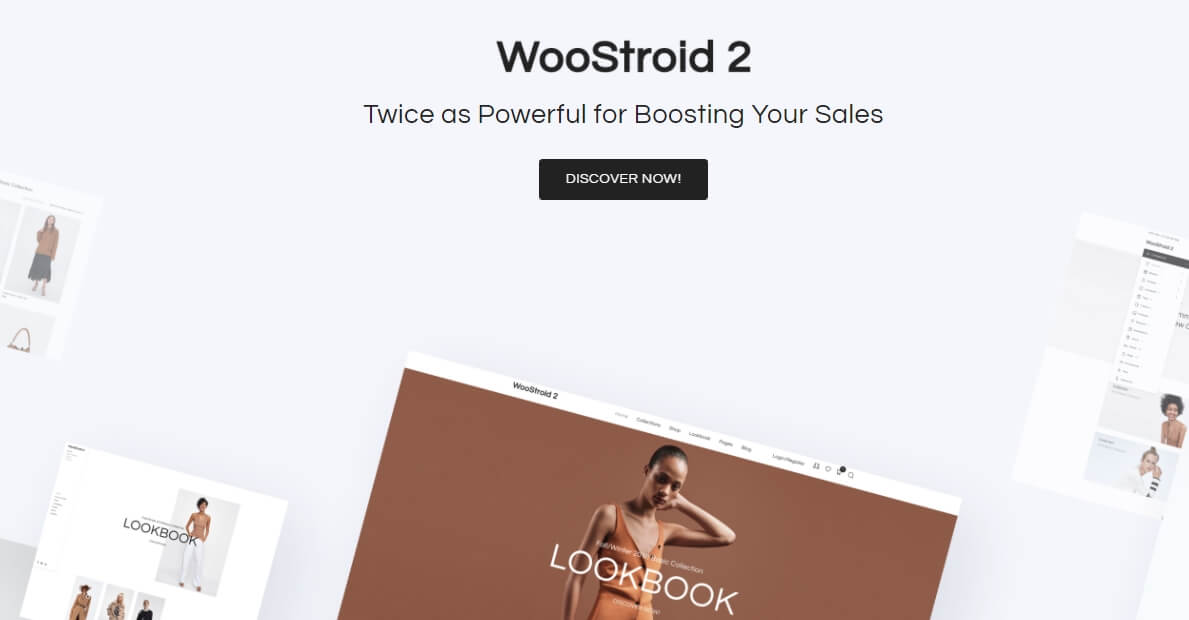 Personal Page, Blog, Portfolio
This type of website is what you need if you want to build a readymade website to present your writings, pictures, or even an online resume. The most significant aspect of them is information availability; any critical content should be available for the public in just a few clicks. Unlike businesses, such websites place a high value on content and design, with the goal of capturing and catching the viewer's attention.
To successfully build a personal website from scratch you'll need high-quality elements – texts, high-quality images. It is important to have a contact form and personal information so that clients may easily contact you and ask about your work.
Hazel – Clean Minimalist Multi-Purpose WordPress Theme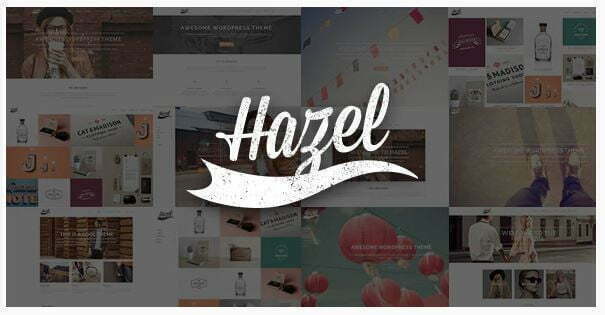 Business, Corporate Website
Entrepreneurs that manage small and medium businesses in the service sector will benefit from such sites. They should be well-organized and simple to use. They should make it evident at a glance that the client is at the correct place and that you are offering the services they require. It is essential to have a separate page with an elaborate description of services, price for them, or a contact form to get a project quote.
Monstroid2 – Multipurpose Modular Elementor WordPress Theme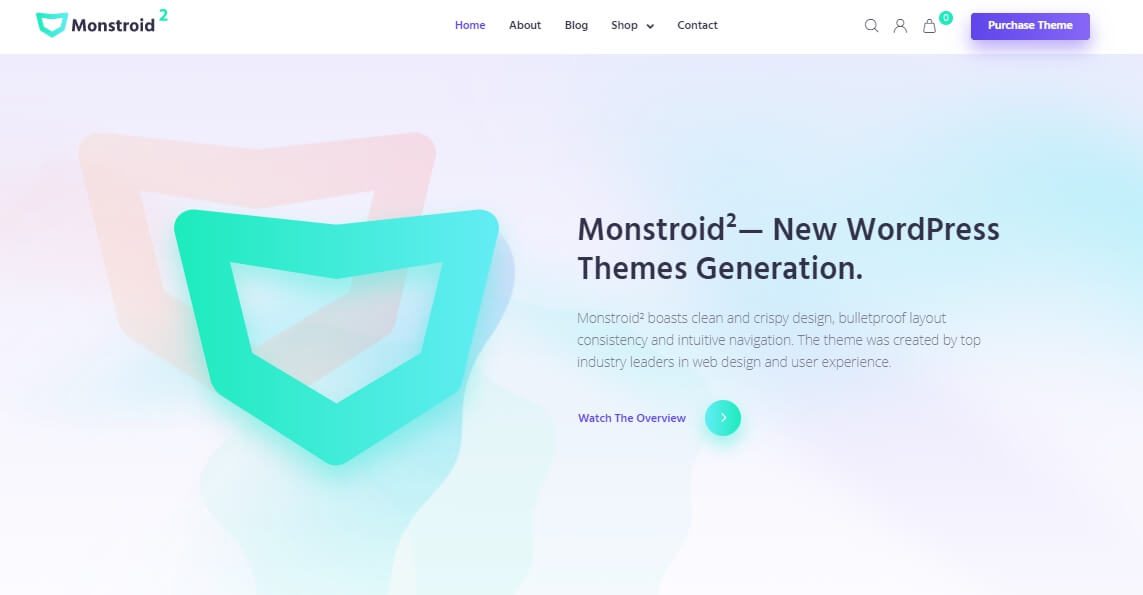 Landing page
One of the most common types of websites is landing pages. From a one-page Resume to advertising, they're utilized for a variety of things. This option is ideal for generating new leads, launching advertising campaigns, and receiving immediate notifications about special offers. The most important content should be emphasized and striking, and all call-to-action blocks should be properly positioned.
Lintense – All-in-one Landing Page Template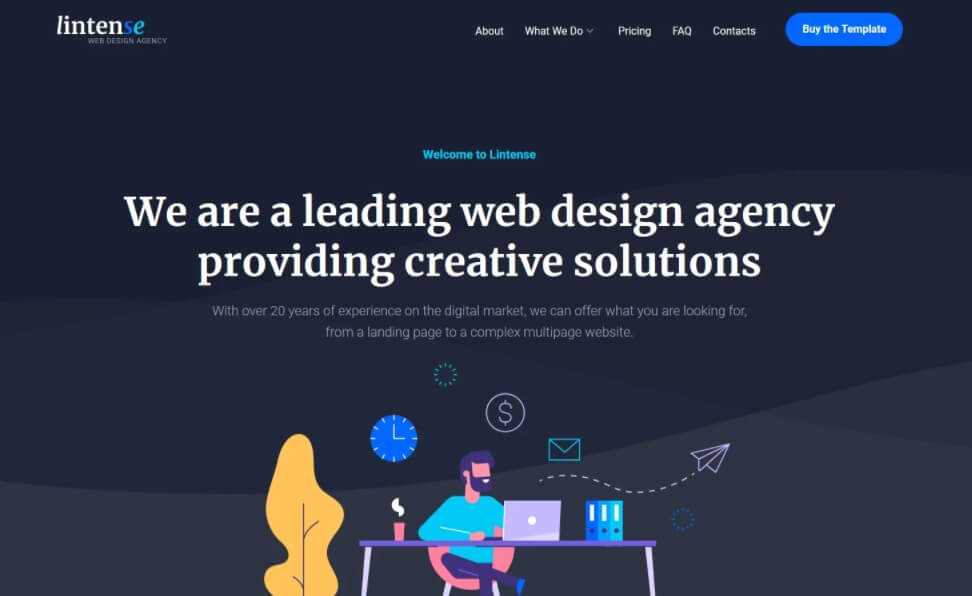 How to Build a Turnkey Website
If you want to build a turnkey website to advertise and grow your business, you'll have to determine whether you want to do it yourself or employ a team of experts. Of course, your choice is mostly based on your previous experience. You can launch it yourself if you are a confident user with site experience and are confident that you can achieve the project deadlines.
When should you require the support of a professional? It may require a lot of effort if you are meeting such technology for the first time. It will be a difficult and unknown journey that you must follow from beginning to end. You should work through the following steps to get a good website up and running:
Installation;

Content upload (texts, images, logo, blog posts, items);

Contact information, form, map setup;

Protection of the website;

Search engine optimization (SEO);

Overall configuration (functionality, store options);

Additional tools implementation (for statistics and further improvements).
You can use it as a checklist to ensure that you cover all of these points. If you are unsure, it is preferable to hire the studio. Their skilled team will do all of the job in the quickest time possible with their service. Furthermore, if you require additional customizing, their developers will complete it within 30 developer hours.
How Much Does It Cost To Create a Turnkey Website?
Price is by far one of the most important factors because services must be cost-effective. Many various studios now provide their website creation services on the market. Aside from them, some freelancers offer similar services at a lower cost. However, there is one critical concern in this case: quality. Trusted professionals or huge studios with a long-standing reputation are always the better choices. Their Studio is one such studio, with 19 years of expertise and thousands of projects under its belt. Let's look at the market's average website launch prices: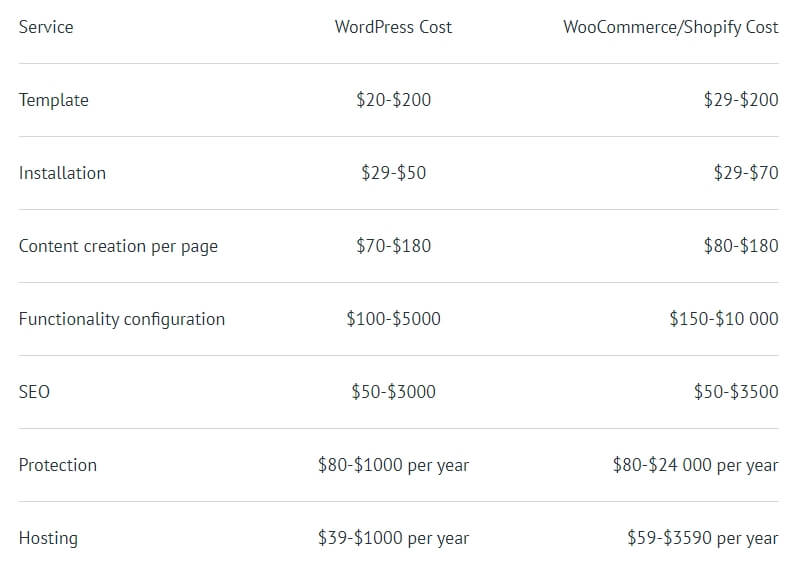 As they can see, the average cost of a WordPress website is $10 430, with an online store on WooCommerce and Shopify costing $41 540. As they can see, the prices are pretty expensive. That is why large-scale web studios come up with complex solutions that can save you a lot of money. TempleMonster also provides this service.
All-In-One Service for Website Setup – Bonuses And Benefits
Our All-In-One packages are ideal for those who want to spend less and get more. In about 5-8 business days, you'll have a top-notch website based on a pre-designed template. They'll properly set everything up for you with your content, items, and all the basic configurations for a ten-fold discount off the market pricing.
They will try their best to get your information website off to a terrific start for only $1039. The service includes all essential settings, so you can be comfortable that your site is content-rich, well-optimized, and secure, allowing you to develop and improve it without the worry of losing it in the long run.
The eCommerce option has a price of $1279. You'll get a fully functional web store with all of the required options, including payment methods, up to 1000 items, quick load times, and a good initial rating. They have a large skilled team of developers and project managers, so they can offer low costs for good quality. What services are included in the All-In-One package?
any template of your choice – no need to be concerned about the theme's cost, and additional advantage to save money;

fast content upload – a responsive personal project manager will ask you for the information you need and assist you in delivering it in the format you need;

overall website setups based on website type – currencies, location, shipping, payments, contact form, map, and social network links implementation;

on-page SEO – prepare up to six pages of your website for SEO, including competitor and niche research, semantic work, and future development strategy;

installation of the most useful plugins – They'll add a variety of tools to make administering and editing your website quick and easy;

protection from hackers and spam attacks -Their team offers a 9-month warranty against hackers and spam attacks, as well as the ability to store all of your progress.

additional copywriting services – They'll write up to 1800 words of additional SEO copy for your website to help it rank higher;

finest images set – from DepositPhotos, you may choose 15 high-resolution images for your webpage;

menu and permalinks configuration – They'll customize the main menu and categories to your company's needs;

GDPR and CCPA suite – in accordance with your country's laws, They'll add cookies and privacy policy rules and banners to your website.

Set up an email subscription form and a social media feed – to keep your clients updated;

thirty hours of development time – for any more customization you require.
These services are sufficient to create a good website, and all you have to do now is maintain it and add fresh information. Take advantage of the best deal on a fully working website right now.
How to Check the Turnkey Website Quality
When the development procedure is over and the website is live you should ensure that you have paid for a good job. What is the best way to verify it? To begin, manually check the website: all of the buttons should function properly, and the content and blog entries should load and display appropriately with no issues.
If you've ordered an online store, try performing a few test transactions on your website using several payment systems. If you find any errors, please contact the developer to get them fixed.
They offer up to three free revisions of the completed project before They finish it. Each website They create is important to us. That is why, in order to create a high-quality, well-functioning website, They send the results and thoroughly review your comments. Furthermore, your project manager will assist you with any requirements you may have and guarantee that the final result meets your expectations.
Frequently Asked Questions
Are the domain and hosting included in a turnkey website service?
The All-In-One service does not include hosting or a domain name. But don't be concerned! You can get a hosting service that is both compatible and reliable. Keep in mind that Shopify is a self-hosted platform, so you'll need to sign up before you can get started.
What if the turnkey website service does not meet my expectations?
During the development phase, you will have up to three revisions of the job completed. Before delivering the project, They will fix any errors and double-check that everything is working properly. After that, if you have any problems with the website's function, you can contact their help chat, and one of their operators will help you further.
You can request a partial or full refund if the job is not delivered or is completed incorrectly. Before making a purchase, double-check the terms and conditions.
How to Build a Turnkey Website: Hire a Team or Do It Yourself?
There are two main options when it comes to building a turnkey website – hiring a team or doing it yourself. If you have the time and resources to do it yourself, then this can be a great option as you will have full control over the final product. However, if you want to get your website up and running as quickly and efficiently as possible, then hiring a team is the way to go.
They will be able to handle all of the technical aspects of the build process, leaving you free to focus on other areas of your business.
How to create a turnkey website from scratch?
If you're starting a website from scratch, there are a few key things you need to do to make sure it's successful. First, you need to choose the right platform. There are many different website builders out there, so take some time to research which one will work best for your needs. Once you've selected your platform, you need to choose a domain name and hosting plan.
Again, there are many options available, so take your time and select the one that's right for you. Once you have your platform and hosting set up, it's time to start designing your website. Keep your design simple and easy to navigate, and make sure to include calls to action on every page.
Finally, don't forget to promote your website! Get the word out through social media, email marketing, and other online channels. If you follow these steps, you'll be well on your way to creating a successful turnkey website.
What Is a Turnkey Website?
A turnkey website is a site that is ready to be used as is. All the basic functions and features are already in place, so all you need to do is add your own content and start promoting your business. A turnkey website can save you a lot of time and money, as you don't need to spend months or even years developing a site from scratch.
What Is the Price for a Turnkey Website Creation?
There is no definitive answer to this question as the price for a turnkey website creation can vary greatly depending on a number of factors. Some of these factors include the size and complexity of the website, the level of customization required, and the timeframe in which the project needs to be completed. In general, however, you can expect to pay anywhere from a few hundred to several thousand dollars for a turnkey website creation.
Does a turnkey website service include the domain and hosting?
A turnkey website is a site that is ready to be used. It includes the domain and hosting, as well as any other necessary features or services. This type of service is ideal for businesses or individuals who want a simple, effective website without having to put in any extra work.
How can I contact the project manager for my turnkey website?
Following your purchase, you will be assigned a project manager who will oversee the creation of your website. You can select a convenient mode of communication, such as an email conversation or an on-demand phone call.
How do I know that the turnkey website service will meet my requirements?
You may be confident that They will do all of the services included in the offer's description. Please join the pre-sales discussion if you want custom work, and their operators will assist you in evaluating the project.
Final Thoughts
The building of a website is an important and necessary step for any business. The Internet creates new options for you to increase your earnings, increase your company's visibility, and gain more customers. A website is a tool that can help you reach success in a short period of time.
When you create a turnkey website, it's an investment for your company. The sooner you get online, the sooner you'll be able to take advantage of this resource. Check reviews before hiring a developer to ensure you're working with a professional. It is essential because a website is the face of your company, and its turnkey creation is expensive. It's preferable to have trust in the outcome than to pay multiple developers to solve bugs.
With Their All-In-One services, you can be confident that your site will be managed by real experts in their industry. In the chat, you may get more information about the status of your project at any time, and their operators will be glad to answer all of your queries. Now is a great time to order the outstanding service at a great discount and get started on your development!
Template Monster provides many more services like Website Creation from Scratch, maintenance service, ultimate eCommerce launch, ultimate website launch, all-in-one store setup, and more. Feel free to contact them if you want to place an order. What are your thoughts about this service? I'd love to hear about it in the comments section below! If you like this article please give us a like and share this on social media.